OnePlus 12 5G Key Specifications and Global Launch (Rumored)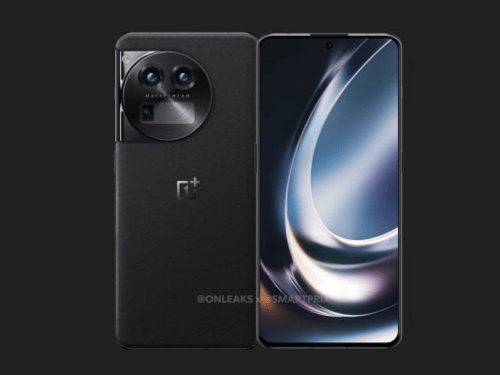 Known for producing high-quality devices with top-notch specifications, OnePlus is rumoured to be ready with OnePlus 12 5G. The existing OnePlus 11 gathered good reviews and provides great value for money.
Though there's no official word from OnePlus team, the new handset would be released in January 2024. OnePlus might make some design tweaks, including new color options, materials, or even exploring innovative form factors.
Please keep in mind that these are speculative and may not reflect the final product:
OnePlus 5G Specs:
Improved Display: The OnePlus 12 may feature an enhanced 6.7-inch fluid LTPO AMOLED display with a higher refresh rate, such as 120Hz or even 144Hz, for smoother visuals and improved gaming performance.
Upgraded Processor: It's likely that the OnePlus 12 5G will be powered by the Qualcomm's yet-to-be-announced Snapdragon 8 Gen 3 SoC, offering improved performance and energy efficiency. There could be 16GB RAM and 256GB storage space.
Enhanced Camera System: OnePlus could be working on improving the camera setup on the OnePlus 12 5G, potentially featuring higher megapixel counts including 50-megapixel primary sensor and 32-megapixel selfie camera, and advanced computational photography features.
There might be advancements in under-display camera technology, allowing for a seamless full-screen display without the need for a visible notch or pop-up camera.
Bigger Battery with Faster Charging: OnePlus may introduce a larger 5400mAh battery to improve battery life, accompanied by even faster charging technology, such as 65W wireless charging support or 100W wired charging.
Software: As the name suggests, the OnePlus 12 5G will likely support the latest 5G connectivity and will come with the latest OxygenOS 14 based on Android 14.
OnePlus could continue to improve its device durability with an official IP rating for water and dust resistance and may introduce new features like wireless charging, expandable storage, or an improved in-display fingerprint sensor.
Keep in mind that these are only speculative rumors, and you should wait for official announcements from OnePlus to get accurate and detailed information about the OnePlus 12 5G when it is eventually announced.
OnePlus typically announced new flagship devices in the first half of the year, so you might find more information by the year-end.
Also Read: Amazon Offers Huge Discount on Apple iPhone 12 Pro (Should You Buy?)
posted in Mobiles