RailTel Prepaid Wi-Fi at 4000 Railway Stations (Starting 5GB at ₹10)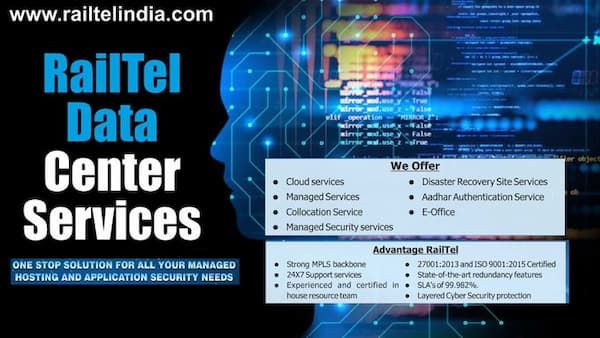 The Mini Ratna PSU RailTel India Corporation that focuses on providing broadband and VPN services along the Railway track has come up with prepaid Wi-Fi plans. Known for providing free Wi-Fi service at more than 5950 stations in the country, the company has got paid Wi-Fi plans.
Interestingly, 5000 out of the 5950 railway stations are in rural areas. As per the latest news, this venture of Indian Railways. RailTel has gone ahead by announcing paid Wi-Fi service (high-speed internet) at 4000 railway stations across the country.
RailTel Paid Wi-Fi Service:
To the unaware, RailTel is one of the largest neutral telecom infrastructure providers in India. Apart from providing ICT services to Indian Railways and other Government services, RailTel is also providing bandwidth services to non-Govt organizations.
Starting ₹10, one can enjoy RailTel paid Wi-Fi services. The maximum plan that can be availed is ₹70 that offers 60GB of data with 30 days validity. If you have ever used RailTel wi-fi services, it is super quick and easy to connect.
It is to be noted that one can avail of free Wi-Fi service for a period of 30 minutes. This is mainly done after an OTP-based (one-time password) verification.
After exhausting the 30-minutes free limit, you need to pay for the higher speed. By paying a nominal fee one can enjoy high-speed internet up to 34Mbps.
RailTel Wi-Fi Plans:
As per the latest press release, there are 7 tariff plans. The details are as follows:
| Wi-Fi Plan | Data Benefit | Validity Period |
| --- | --- | --- |
| ₹ 10 | 5 GB | 1 Day |
| ₹ 15 | 10 GB | 1 Day |
| ₹ 20 | 10 GB | 5 Days |
| ₹ 30 | 20 GB | 5 Days |
| ₹ 40 | 20 GB | 10 Days |
| ₹ 50 | 30 GB | 10 Days |
| ₹ 70 | 60 GB | 30 Days |
One can avail of a number of payment options like net banking, e-wallet, and credit cards so as to purchase these Wi-Fi plans online. RailTel expects a minimum of ₹ 10-15 crore annually through this paid Wi-Fi service.
Railway passengers and the rural population have tremendously benefitted from this free internet service. Hope the same enthusiasm is seen with respect to the paid plans.
Recently, the state-run RailTel Corporation has hit the market with a ₹820-crore initial public offer (IPO). It was subscribed over 42 times. Leaving the financials aside, RailTel has exclusive rights to lay towers along the railway tracks.
The same towers can also be used for colocation for the requirements of 5G capabilities by private operators.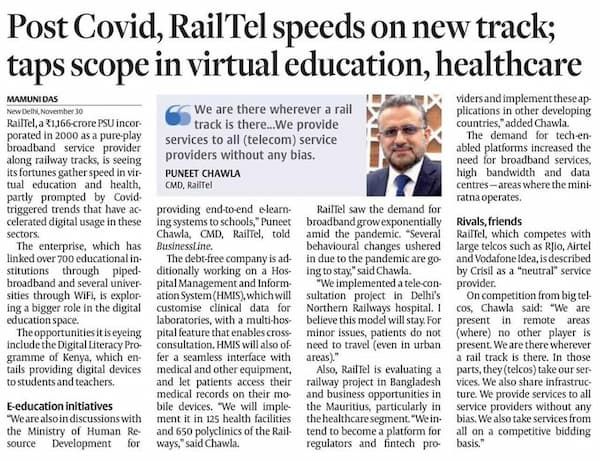 So, what is your opinion on the latest RailTel prepaid Wi-Fi? Share your thoughts.
You May Also Like: GoI Targets 2 Million Wi-Fi Hotspots by 2021 (Under PM Wani)
posted in Broadband