BSNL Migrates All Closed Prepaid Plans to Advance Per Minute Or Second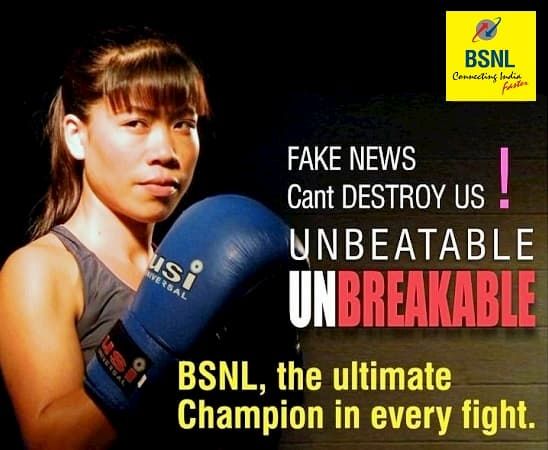 In a significant move, BSNL has reshuffled all closed prepaid plans under one umbrella. As part of this strategy, the BSNL has migrated all its closed prepaid plans to the newly launched Advance per Minute or Advance per Second plans.
This migration will come up with immediate effect across India. Regularly, the state-run telecom network BSNL introduces some new plans and at the same time closes them when they become obsolete.
As per the 43rd Amendment of Telecom Tariff Order, the BSNL has issued a new guideline stating that the closed prepaid plans will hereby migrate to the Advance Per Minute or Advance Per Second.
BSNL Validity Minimum Recharge:
To the unaware, Advance Per Second ₹95 and Advance Per Minute ₹94 are the best and cheap plans to extend the validity of your BSNL SIM. Though there is ₹74 per second plan recharge, it has a validity of 60 days.
On the other hand, both the Advance Per Second ₹95 and Advance Per Minute ₹94 plans come with a validity of 90 days.
Within this 90-day validity period, the BSNL offers 3GB free data and 100 minutes free voice calls. These freebies are valid across India including home LSA and National roaming covering Mumbai and Delhi. The free PRBT default tune is complimentary but limited to 60 days.
Advance Per Second ₹95 Vs Advance Per Minute ₹94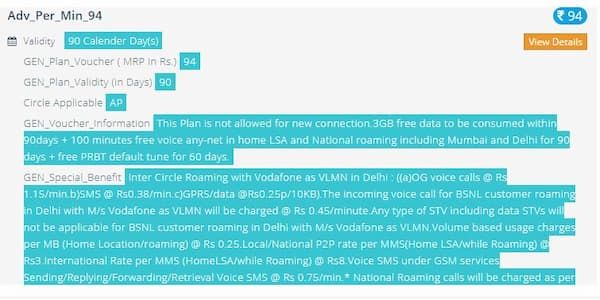 The only difference between Advance Per Second ₹95 and Advance Per Minute ₹94 recharge is the pulse rate. The billed pulse rate is 1 second and 1 minute respectively.
If the BSNL subscriber is having the number as a secondary SIM or only for giving a missed call or just for the sake of incoming calls, then Advance Per Second ₹95 is the best recharge available.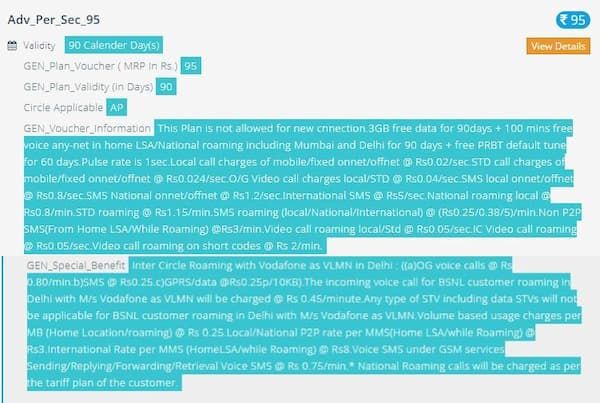 How to Check BSNL Active Plan?
Currently, you can check the BSNL active prepaid plan on using 3 different methods.
Through USSD code. Just dial *123#. The BSNL will send you an instant message that displays the following information:
Balance:
Expiry:
Status:
GP1:
GP2:
Plan:
Through My BSNL App on a smartphone. Just download the app from Play Store. Open the installed app and click on prepaid info. By entering you're your number, you get an OTP. After confirmation, you can check all your details regarding the prepaid BSNL number.

Through BSNL My Portal. By signing-in on the BSNL website, you get all the comprehensive details including the validity of your BSNL SIM.
If your BSNL prepaid plan is still active then don't worry. If the plan is not listed there, then it will be automatically migrated to the Advance Per Second ₹95 or Advance Per Minute ₹94.
Just remember, if your plan was on the per-second pulse rate, then it will be migrated to Advance Per Second ₹95. Or else, it will be with Advance Per Minute ₹94 (minute as the pulse).
Hope this clarifies the new plans.
Also Read: BSNL Prepaid Recharge Plans for Validity Extension (Updated 2020)
posted in BSNL