Xiaomi Adds 6GB RAM Variant to Entry-Level Redmi 9A (in Chinese Market)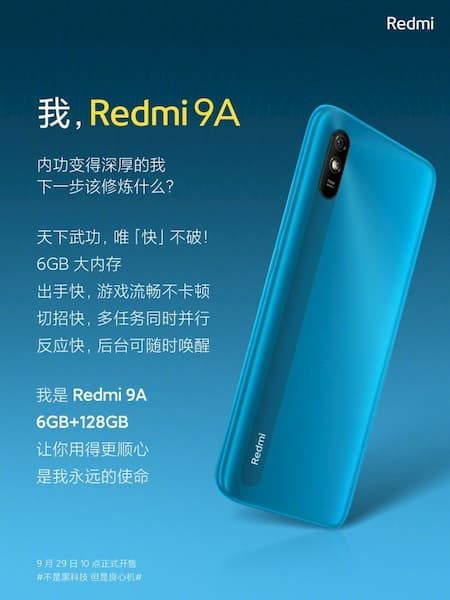 The Chinese smartphone adds 6GB RAM variant to the super affordable Redmi 9A smartphone. Incidentally, the same Redmi 9A with 4GB RAM is rebranded as Redmi 9i in the Indian market.
In a significant move, the Xiaomi has increased the memory further thereby releasing the 6GB RAM version of Redmi 9A in China. The new 6GB RAM + 128GB ROM variant of Redmi 9A costs somewhere $145.
Desh Ka Smartphone Redmi 9A: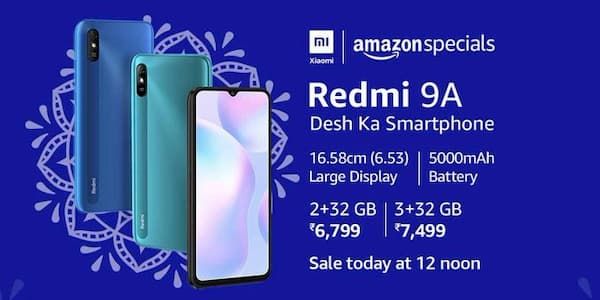 On 30th June 2020, Xiaomi unveiled the most affordable Redmi 9A handset in the Indian market. Calling it Desh Ka Smartphone, Xiaomi has got just 13mp AI primary camera and 5mp AI selfie camera.
The Redmi 9A sports a 6.53-inch HD+ IPS display with 20:9 aspect ratio. Powered by a 2Hz octa-core MediaTek Helio G25 chipset and up to 3GB RAM, the handset has an inbuilt 32GB storage space. The internal storage can be further expanded up to 512GB supporting dedicated SIM card slot.
Redmi 9A Rebranded as Redmi 9i: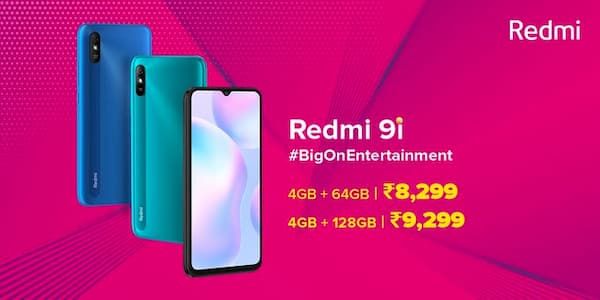 Backed by a mammoth 5000mAh battery and 10W fast charger inbox, this low-cost smartphone has got AI Face Unlock recognition system. The Redmi 9A is available in 3 colour variants including Midnight Black, Nature Green, and Sea Blue.
On the cost front, the 2GB+32GB variant is priced at ₹6799 and the 3GB+32GB variant costs ₹7499.
What's Your Opinion?
Recently, the Chinese company rebranded the same Redmi 9A as Redmi 9i by upgrading the RAM to 4GB. Henceforth, the Redmi 9i 4GB RAM + 64GB ROM is priced at ₹8299 and the Redmi 9i 4GB RAM + 128GB ROM is priced at ₹9299.
Going by the recent rebranding work, Xiaomi will definitely release the 6GB RAM variant as Redmi 9i.
Do you think that anyone would be interested in spending $145 on Redmi 9A or Redmi 9i (with Helio G25 and single-camera) when they get a better phone in the same budget?
In fact, Xiaomi has already got many good smartphones in its lineup rather than spending for 6GB RAM.
Would you agree with my opinion? Share your thoughts.
Also Read: Xiaomi Redmi 9A at Just ₹6799 (With Helio G25 SoC & 5000mAh Battery)
posted in Mobiles